from 5/21/06, this time supplemented above with goggle video versions of the slide shows (Note, the downloadable versions, being of larger screen size, permit the visibility of the text:
Here's another two slide show entry. The first slide show consists of images taken in my quest to find where Dave Caros might have stumbled upon some rent parties. I had thought they might have been on Edgecombe where the established jazz musicians of Sugar Hill resided.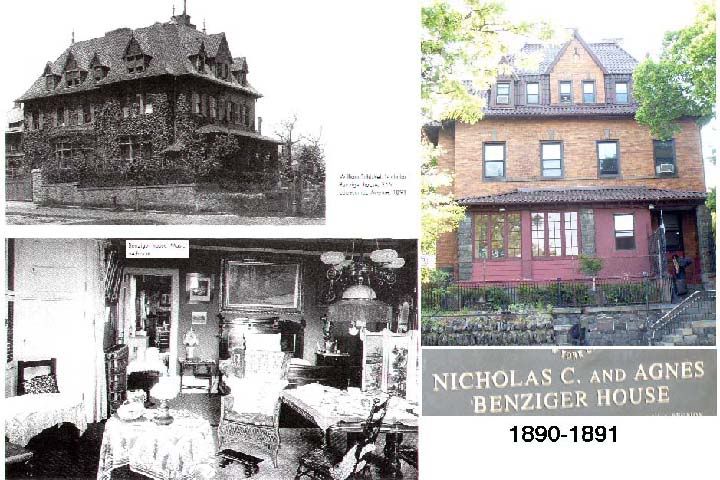 The high overlook eastward view from Edgecombe was incredible.I chose a Lunceford track, "Lunceford Special," as the music. Jimmy Lunceford resided in Sugar Hill in the 30's and 40's. His band was one of the best of the swing era and is relatively unheralded. The second slide show consists mostly scans from the Harlem Lost and Found book. I put the 1920 composition, "Look For The Silver Lining" by Jerome Kern as the soundtrack. I thought it might fit era wise, but if it didn't, at least it gave me a chance to use Chet Baker. The second version of the song was used for filler so the timing of the slides would be sufficient to allow reading.