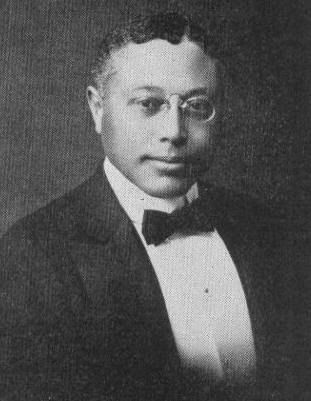 Hard to believe that there's a link to black history and the Bush family
from cocktailtimes.com

Tom Bullock (1872 - 1964)
Tom Bullock was the first African-American to write a cocktail book, called "The Ideal Bartender" in 1917. In fact, Bullock was the only African-American to write a cocktail book to this day according to D.J. Frienz, co-author of the reprinted version of The Ideal Bartender, titled "173 Pre-Prohibition Cocktails." (Published by Howling at the Moon Press, ISBN 0-9654333-2-3)
Bullock was born in Louisville, Kentucky shortly after the Civil War was over. Bullock started to work at country clubs at a very young age starting from the entry-level positions. Later he became to be a well-recognized bartender of the time at St. Louis Country Club, where he served for government officials and other elite members.
George Herbert Walker, grandfather of George W. Bush was one of the big fans of Bullock's cocktails, who contributed his writing to Bullock's book in introduction. "I have known the author for many years, and it is a privilege to be permitted to testify to his qualifications. ... In all that time I doubt that he has erred in event one of his concoctions."
In Bullock's book, he listed cocktails such as various absinthe cocktails, Mint Julep and Ramos Gin Fizz
After publishing his book, Prohibition made his profession illegal, yet bartending culture was stronger than ever, bartenders were well paid and tipped for supplying public a illegal substance of alcohol. Bullock moved frequently and changed professions during the dry period, but kept bartending at St. Louis Country Club where people could still drink, tells D.J. Frienz. The country club did not keep the records on him working there.
"It fascinates me that he was born into such a strange society at such a wild point in America's history," says D.J. Frienz. "Imagine being born in Louisville, KY right after the Civil War ended. Louisville was and is at heart a Southern city, yet it was also headquarter of the North during much of the Civil War. ... Now imagine being born black, told you're free, but for the next 100 years or so you won't have the rights of a free person."