originally from knickerbocker village in December of 2007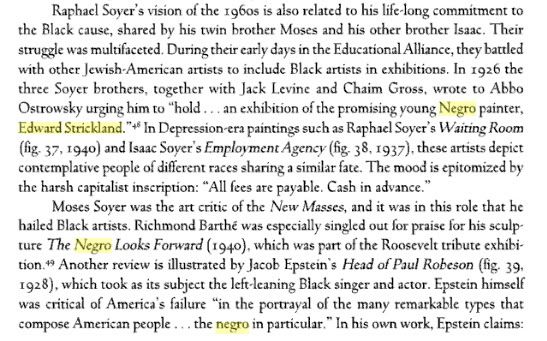 I don't know how long Edward Strickland lived in Knickerbocker before he was evicted (I'm assuming he was), but he seems to have a been an artist of note as referenced here in an article about famed artist Raphael Soyer. I found an exampe of his work, a still life on-line. I'm still looking for more information on him. He's mentioned in this book, Mutual Reflections: Jews and Blacks in American Art
By Milly Heyd. I wonder whether Soyer or his twin brother Moses ever lived in Knickerbocker? It mentions that Raphael displayed his work at the Educational Alliance.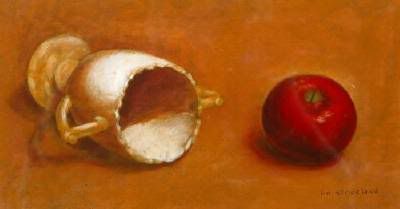 from Strickland's obituary

Bay State Banner
09-24-1998
Edward Strickland, 68, educator, artist, writer
Edward Strickland, professor of the psychology of visual arts, a friend to artists, and himself an artist and writer, died in the early morning of Sept. 16 at Deaconess Hospital. He succumbed to respiratory failure due to lung cancer. He was 68.
Throughout his life, in his painting, as an arts administrator and critic, and as a individual, Dr. Strickland sided with those who were struggling to achieve equity in society. He was generous with his time on behalf of such efforts, even though it took him away from his studio where he took an intense pleasure in immersing himself in the …
A woman stands among a smother of foliage, and the leaves around her stir, responsive to her voice. "It's as though she's singing a linden tree into existence," says Edward Strickland, the painter of the scene.
Strickland, through December, is presenting a 40-year retrospective of paintings and drawings in the handsome AAMARP Galleries on the fourth floor of the Ruggles Building of Northeastern University, at 11 Leon St. The retrospective represents the broad scope of his interests built on the dual foundations of psychology and the visual arts. An associate professor of psychology at the University of Massachusetts at Boston and former chair of the black studies department, …